PSC Kharidar Vacancy Notice 2076
PSC Kharidar Vacancy Notice 2076 will gives you the latest notices for the 2077. Vacancies of Non gazetted Second Class (Non technical), Kharidar or equivalent posts/ vacancies for internal competition, open and inclusive are published by information and publication branch, Public Service Commission , Central Office Anamnagar.
PSC Kharidar Vacancy Notice 2076 will help you to get the information about the vacancies which are going to be filled by the advertisement. Recently, there are a lot of vacancies published by PSC, central office Anamnagar. The eligible candidates can apply through the website www. psc.gov.np online. These  vacancies are going to be filled by the following regions of Nepal
Type of Examination
i. Written
ii. Computer skill test
iii. Interview
Exam Center:
All the public service commission offices related to Dhankuta, Illam, Jaleshwar, Kathmandu, Hetauda, Pokhara, Baglung, Butwal, Dang, Surkhet, Dipayal, Jumla, Mahendranagar.
Fee:
Rupees 300 for each post but for inclusive posts Rs 150 extra for extra group.
Last date of submission the form:
2076/12/18 but with double charges 2076/12/25
Age limit:
Above 18 years and not exceeds than 35 years on 2076/12/18. For female or disabled 40 years.
1. Public Service Commission, office, Dhankuta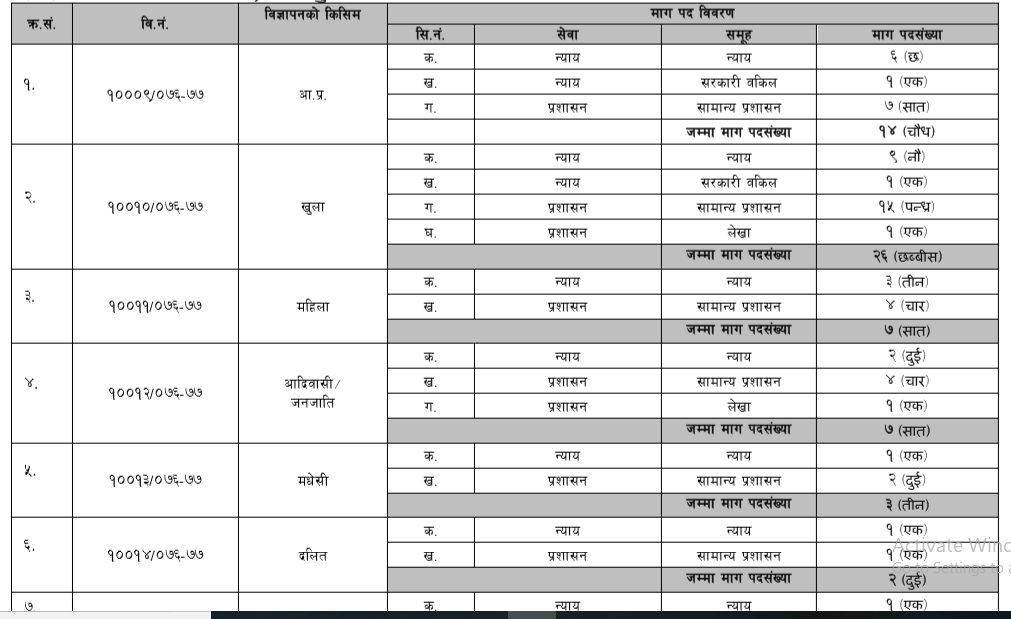 2. Public Service Commission, office, Illam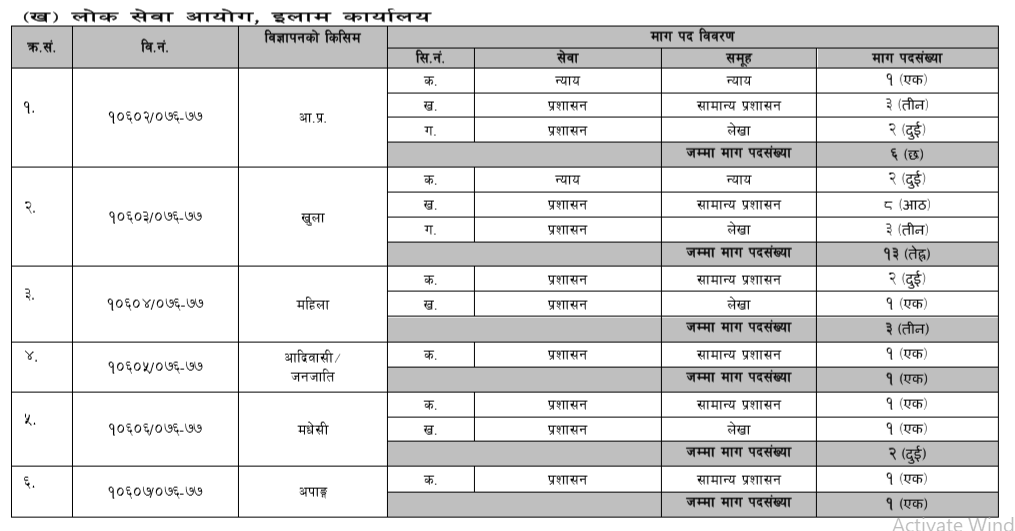 3. Public Service Commission, office, Jaleshwar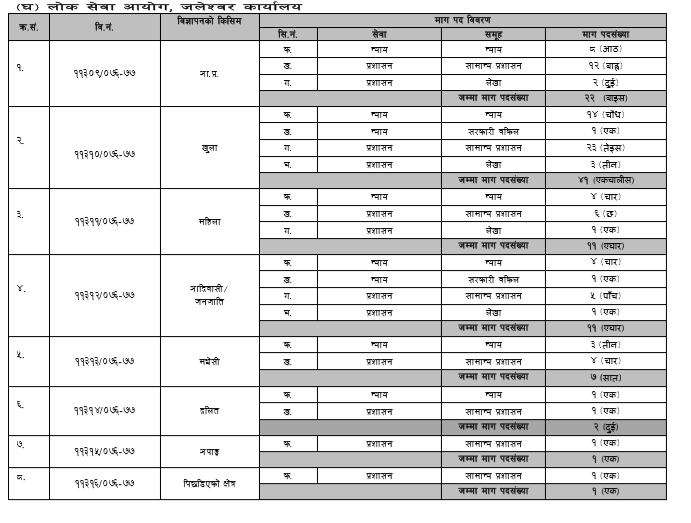 4. Public Service Commission, office, Kathmandu
5. Public Service Commission, office, Hetauda
6. Public Service Commission, office, Pokhara
7. Public Service Commission, office, Banglung
8. Public Service Commission, office, Butwal
9. Public Service Commission, office, Dang
10. Public Service Commission, office, Surkhet
11. Public Service Commission, office, Jumla
12. Public Service Commission, office, Dipayal
13. Public Service Commission, office, Mahendranagar
Click Here to download the :